Master of Human Resource Management

Alumni Testimonials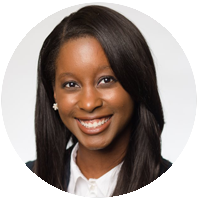 Fisher's MHRM program provided incredible opportunities to immerse myself in the world of business and human resources. I valued how I was connected to experiences to network with dedicated professionals from various industries and the greater Columbus area. My time in the program has influenced my ability to adapt and be successful working in Human Resources after making a career pivot. I am proud to be an alum of this program!
Kamilah
Champion
2021 MHRM Alumna | Senior HR Business Partner | The Wendy's Company | Tampa Bay, FL
---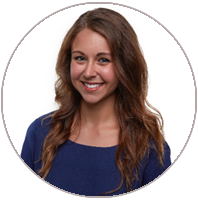 The MHRM program was a fundamental launching point for my career in Human Resources. As a part of Fisher, I was able to take classes from experts across every business function. There was a significant amount of executive exposure through case studies and speaker events, which taught me how to apply the concepts we learned in class to actual business situations. One of the biggest highlights of Fisher's MHRM program was the opportunity to collaborate and share ideas with people of all cultural and professional backgrounds, whether in group projects or after class at Varsity Club. I am confident that I wouldn't be where I am today without the MHRM program and Fisher network.
Kathleen
Ragelis
2013 MHRM Alumna | Director, People Strategy & Operations | Komondo Health | New York, NY
---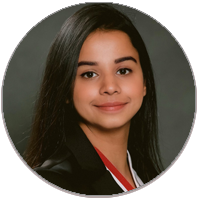 Fisher College of Business and the MHRM program have been monumental in helping me be where I am today. The program's affiliation with the business college and the ability for the HR students to take electives in various business domains is quite incredible and what set this program apart for me. I enjoyed being in classes full of individuals from diverse backgrounds, whether in their nationality, gender, or professional career backgrounds. The classroom learning environment was top notch with open discussions and feedback sessions. I developed the hard skills needed to be an HR professional and the soft skills necessary to excel in the field, leaving a mark wherever I go. Fisher helps one discover their true potential and sets them forth for a career full of success. Go Bucks!
Akanksha
Sahni
2021 MHRM Alumna | Talent Development Specialist | Great Lakes Cheese | Cleveland, OH
---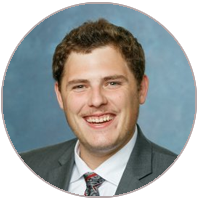 Receiving my MHRM from Fisher is the best decision I've ever made! The transition from psychology to business was incredibly seamless and the support I received, in all facets of the program, was second to none. I sincerely believe that I would not be in the phenomenal position I am today without my two years at Fisher. I was exposed to all functional areas of HR, taught by former industry leaders, or world-renowned experts in their fields. I was able to interact with numerous fortune 100 companies and had the opportunity to intern with PepsiCo, a company world-renowned for its HR practices. Perhaps the most valuable aspect of the program is the opportunity to apply what you learn in class to a real-world setting. Applying what I learned in my internship was a frequent staple of many classes, and that coupled with the business acumen embedded in each course, and winning aspects of three different case competitions, made me ready to make a difference right after graduation.
Collin
Wear
2017 MHRM Alumnus | Organizational Effectiveness Program Manager | Altium Packaging | Atlanta, GA
---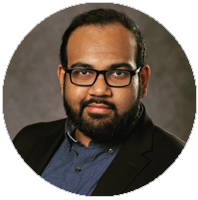 The MHRM program, the faculty and the classes provided me with so much knowledge and tools over the two years across several areas in HR, such as performance management, coaching and talent management. In addition to the classes, the case competition also helps prepare you to face real-world HR challenges. It gives you the opportunity to think about employees and the business on a much larger scale. The classes in the program will push and challenge you to think outside the box and keep you engaged. Going through the program will surely set one up for success if they're passionate about HR and have the curiosity to learn and grow. I'm so glad I decided to go to Fisher and so grateful to be an alum of this program!
Akshay
Asaithambi
2021 MHRM Alumnus | HR Coordinator (Remote) | Designer Brands (DSW) | Columbus, OH
---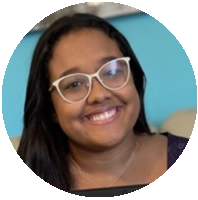 When I joined the MHRM program, I had no idea the impact that it would have on my career. Through this program, I had the opportunity to build my network, gain skills to become a better HR professional and create lifelong connections with my classmates, now colleagues. One of the things that I valued the most was its connection to different organizations and industries, which gave me a holistic view of where this profession can take me. This program provided me with diverse career opportunities and prepared me to transition into the business world. I will forever be grateful for being part of THE Ohio State University and this program that allowed me to have key experiences and a platform to develop and kickstart my career.
Ambar
Cruz
2021 MHRM Alumna | HR Representative | PepsiCo | Burnsville, MN
---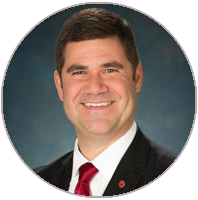 I entered the MHRM program as a part-time, non-traditional student in my late 30s, working full-time at Ohio State outside the Human Resources function. The MHRM program was attractive to me because I wanted a much stronger understanding of how to work with my unit's HR representatives to better source, recruit, train, develop, retain and advance the people in my department. I also wanted to strengthen my understanding of organizational development, leadership and culture. All of this knowledge allowed me to recommend and implement many HR strategies that helped our department become more efficient and save money. Our HR representatives greatly valued having someone within the department who appreciated strategic, fiscally-based HR practices and link them to the department's operational function. The skills, knowledge and network that I developed in the MHRM program are transferable as I've leveraged them each time that I've transitioned into a different unit within the university.
Ryan
Zinn
2013 MHRM Alumnus | Senior Technology Manager | The Ohio State University | Columbus, OH
---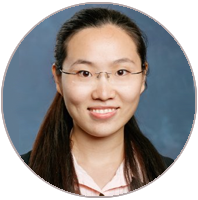 I felt great uncertainty in my last two years of undergraduate, but the process of applying to the MHRM program has helped me to think through my previous experience and future aspirations. The dedicated professors, warm-hearted staff, outstanding alumni, and inspiring peers from all over the world have given me a great experience that I couldn't have dreamed of or even imagined. Faculty welcomes at the orientation, networking events, high fives from classmates, case competition, class projects and the graduation speech are still vivid in my mind and my life. Uncertainties are still ahead, but I've got the capabilities, energy and support from the Fisher network and my buckeye family. It's not just about HR and classes, but how to Pay It Forward and be the leader who makes people's life better.
Min (Susan)
Xiang
2017 MHRM Alumna | Human Resource Development Program | Owens Corning | Toledo, OH
---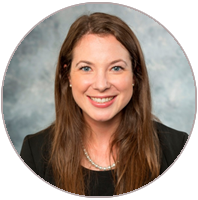 I knew going into the MHRM program that HR was what I wanted to do in my career and was hoping to accelerate my career path and learning. That absolutely happened as I had the opportunity to learn from industry leaders in the classroom and the companies that recruit from Fisher are phenomenal. I landed a job with a great company where I had the opportunity to complete a rotational development program and am now supporting a global business group of around 1200 employees. I also built an incredible professional network of colleagues and friends from the program who work across the country in a variety of interesting roles.
Laura
(Connolly) Ambra
2014 MHRM Alumna | WW Talent Development Partner | Texas Instruments | Dallas, TX
---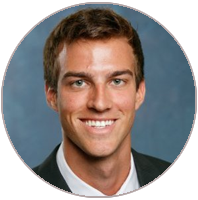 The MHRM program did an excellent job at exposing me to numerous facets of HR such as staffing, compensation, talent management, and leadership development. Having such a well-balanced curriculum provided me with the tools and foundation to be successful in my role as a Human Resources Generalist, where I am dealing with nearly all elements of HR on a daily basis. I appreciated the fact that the MHRM program is housed within the Fisher College of Business because it provided me with the opportunity to take courses with MBA, SMF, and Masters of Accounting students outside of my typical MHRM cohort. This setup allowed me to expand my network and to see business issues from different perspectives. Additionally, the faculty and staff at Fisher could not have been more helpful in preparing me for my job search and setting me up to begin my career after graduation.
Shane
Greskevitch
2017 MHRM Alumnus | Senior HR Business Partner | Boeing | Washington, D.C.
---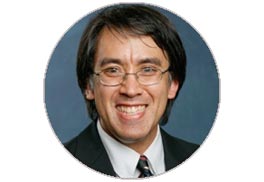 Providing Human Resources support for our employees during and after Hurricane Harvey was a defining moment for being only a few months in role. I am a proud Buckeye, grateful for the education and leadership development that I leveraged from The Ohio State University Fisher College of Business Master of Human Resource Management (MHRM) program.
Lewis
Charles, SHRM-SCP
2017 MHRM Alumnus | Human Resources Manager | Parker Hannifin | Fort Worth, TX
---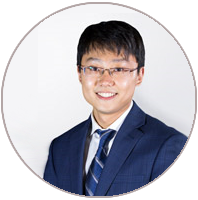 The Fisher MHRM program fundamentally helped me establish my career development and leadership skills. It does an excellent job of preparing HR professionals in terms of competencies, expertise and experience. Furthermore, Fisher faculty and alumni provide an extensive and powerful network allowing opportunities for engaging with people for a bigger impact. Attending the program has been one of the best choices I've ever made.
Changrui (Ray)
Wang
2017 MHRM Alumnus | HR Reporting and Analytics Analyst | The Ohio State University | Columbus, OH
©2023 Fisher College of Business
2100 Neil Avenue, Columbus, Ohio 43210